Boiler Repair
Boilers are a way of providing warmth by heating water. This method can be used to deliver hot water (termed "domestic hot water boilers") or deliver warm air from fan coils that pass air across the hot water coils (coils are the piping containing the heated water from the boiler). The latter types are termed "steam boilers." Because the hot water piping can travel great distances, boilers are a preferred method of heating high-rise buildings or sites with numerous buildings or structures needing heat (such as apartment complexes, schools, college campuses, or industrial sites). Boilers can range from as small as only putting out 40,000 BTUs to as large as over 2 BILLION BTUs/hour!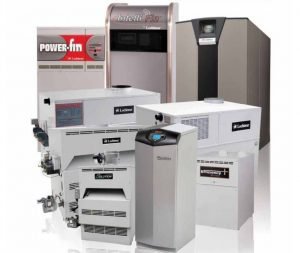 Service and Repair
At BIMS, our team of highly trained service technicians is available 24/7 to ensure your boiler is repaired quickly and correctly. We pride ourselves on giving quality service that is focused on ensuring longevity of the whole system, optimizing efficiency, and centering on the source of the problems versus only alleviating symptoms. Much like a doctor, we want to treat what's causing the fever rather than only treat the fever.
We also understand how precious keeping a business in operation is. Thus, if something goes wrong, we will work with you to get the problem resolved so that "down-time" is kept to a minimum. If, worst case scenario, the boiler needs replacing, our team will work diligently to ensure the process is as flawless and as quick as possible. For any issue, BIMS has access to a vast network of distributors for parts and equipment (including those hard to find).