Heat Pumps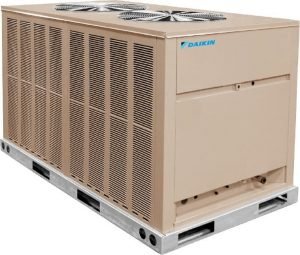 Heat pumps are interesting in that the system can both heat and cool a structure. It works using a refrigerant that pulls heat out of the air and pushes that heat either inside the structure (on a heating cycle) or outside of the structure (on a cooling cycle). Excepting extremes in cold temperatures—there's less heat in cold air to extract, heat pumps are one of the more efficient methods for both heating and cooling. This is especially true over straight electric heating systems or in cases where fuels are not readily available. Because heat pumps have a harder time in extremely cold temperatures, these systems are typically seen more often in the southerly states. There are other types of heat pumps not to be confused with this traditional air-source heat pump system. Other types use water to cool their condenser and are thus termed geothermal heat pumps or water-source heat pumps. However, when termed simply "heat pump," the system is typically using air to cool the condenser.
Service and Repair
At BIMS, our team of highly trained service technicians is available 24/7 to ensure your heat pump is repaired quickly and correctly. We pride ourselves on giving quality service that is focused on ensuring longevity of the whole system, optimizing efficiency, and centering on the source of the problems versus only alleviating symptoms. Much like a doctor, we want to treat what's causing the fever rather than only treat the fever.
We also understand how precious keeping a business in operation is. Thus, if something goes wrong, we will work with you to get the problem resolved so that "down-time" is kept to a minimum. If, worst case scenario, the heat pump needs replacing, our team will work diligently to ensure the process is as flawless and as quick as possible. For any issue, BIMS has access to a vast network of distributors for parts and equipment (including those hard to find).