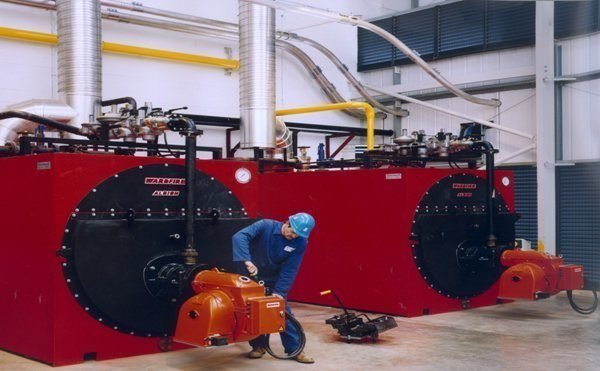 When Boiler Service Costs the Most
At B.I.M.S., we take boiler service: avoiding unnecessary downtime in your business very seriously so that we can help you as a business owner or operator, rest easy knowing that we have you covered.
Boiler service usually needs to happen in a quick and professional fashion. Have you ever needed critical boiler service that had to be put off because you don't know how much it will cost… or if it would exceed your budget?
We are here to help. We understand these needs and concerns and work with you every step of the way in getting your boiler back up and running in the fastest amount of time with the least amount of downtime possible.
Downtime almost always ends up costing more to have a boiler brought back online versus a proper maintenance or service agreement to avoid and detect such problems before it leads to a downtime issue for the business.
What Are Boiler Service Objectives
We also provide a service agreement program that is easy on the budget and leaves behind all surprise repair bills. Servicing your boiler should be something that you can rely on as part of your business processes operation.
We service all brands of boilers and are factory trained in most, including: Lochnivar, Raypak, RBI, Crown Boiler Company, Peerless Boiler, Absolute Boilers, Velocity Boiler Works, Ajax, De Dietrich Boilers, Burnham Commercial Boilers, Laars, Enerpro Boilers and Weil-McLain.
What Are Common Tasks Performed During a Boiler Service Call
As part of any boiler service you should expect the following from your B.I.M.S. service technician:
Quality visual check of the boiler and the flame if it is possible
Our service technician will perform a thorough check on the flue, both externally and internally
We then check the operating pressure and or heat inputs
We conduct a check of all safety devices and their operability
Inspection of all case seals for an effective seal throughout
A boiler casing removal (if necessary and recommended) to check all main boiler components including the burner, the heat exchanger, the main injector, and the spark / sensor probes
Boiler fired safety check to identify any working faults
Quite often, boiler parts are cleaned and descaled if necessary
Completed service report showing everything the service technician has done
Provided separate service report showing the items that need attention in the very near future.
How Often Should I Have my Boiler Serviced?
As a business owner or operator, you should get your boiler serviced (at a minimum) every year to maintain safety and efficiency. Many systems and manufacturers recommend these services at much tighter intervals, so check with your owner's manual or contact us if you have any questions.
This type of service is different than boiler repair although they can overlap during a normal service call. These services are thought to be more of keeping the boiler in good order and repair through maintenance. Whereas boiler repair is something that happens after a component break down or boiler failure.
Contact us today so that we can schedule a boiler service for you.